Personalised hammered silver band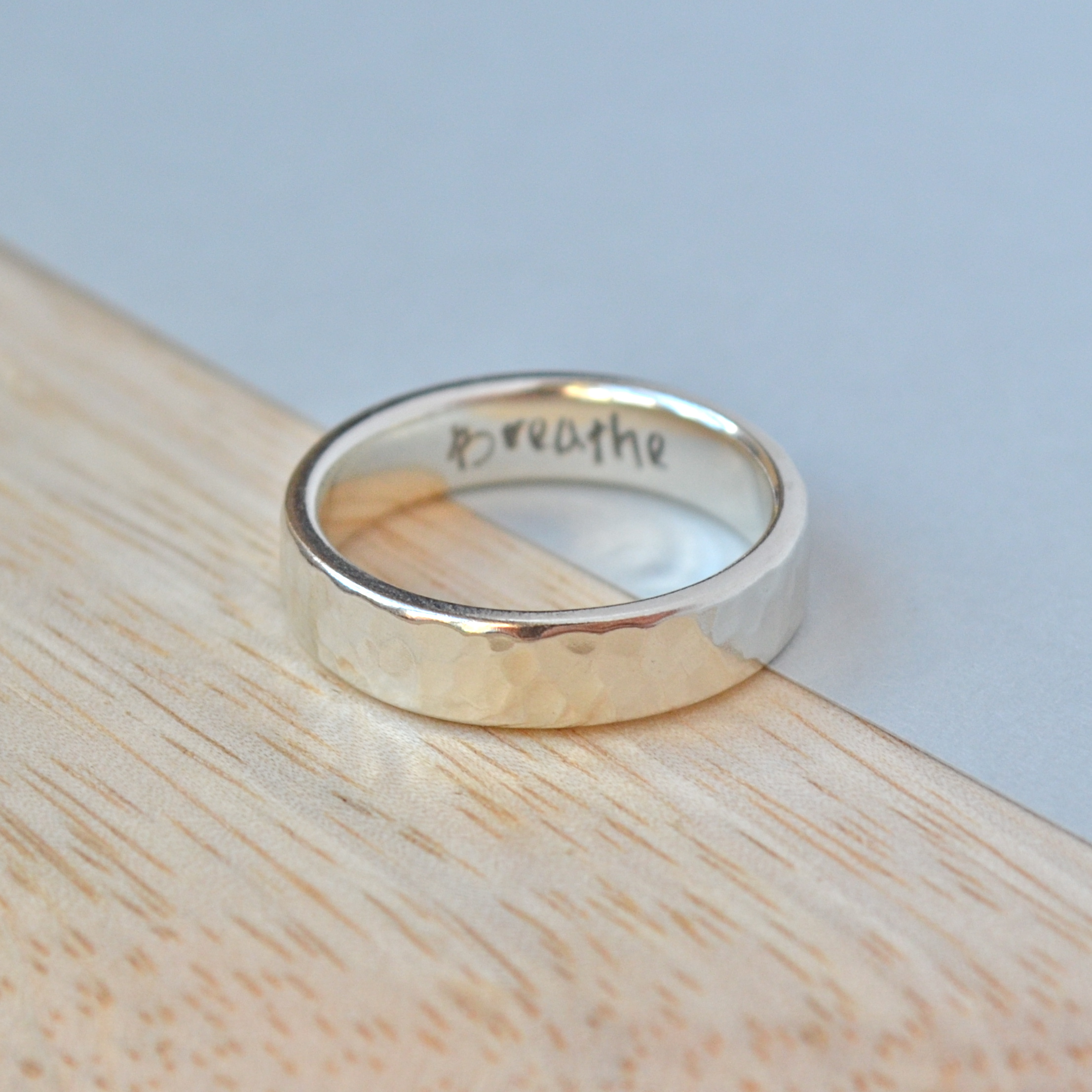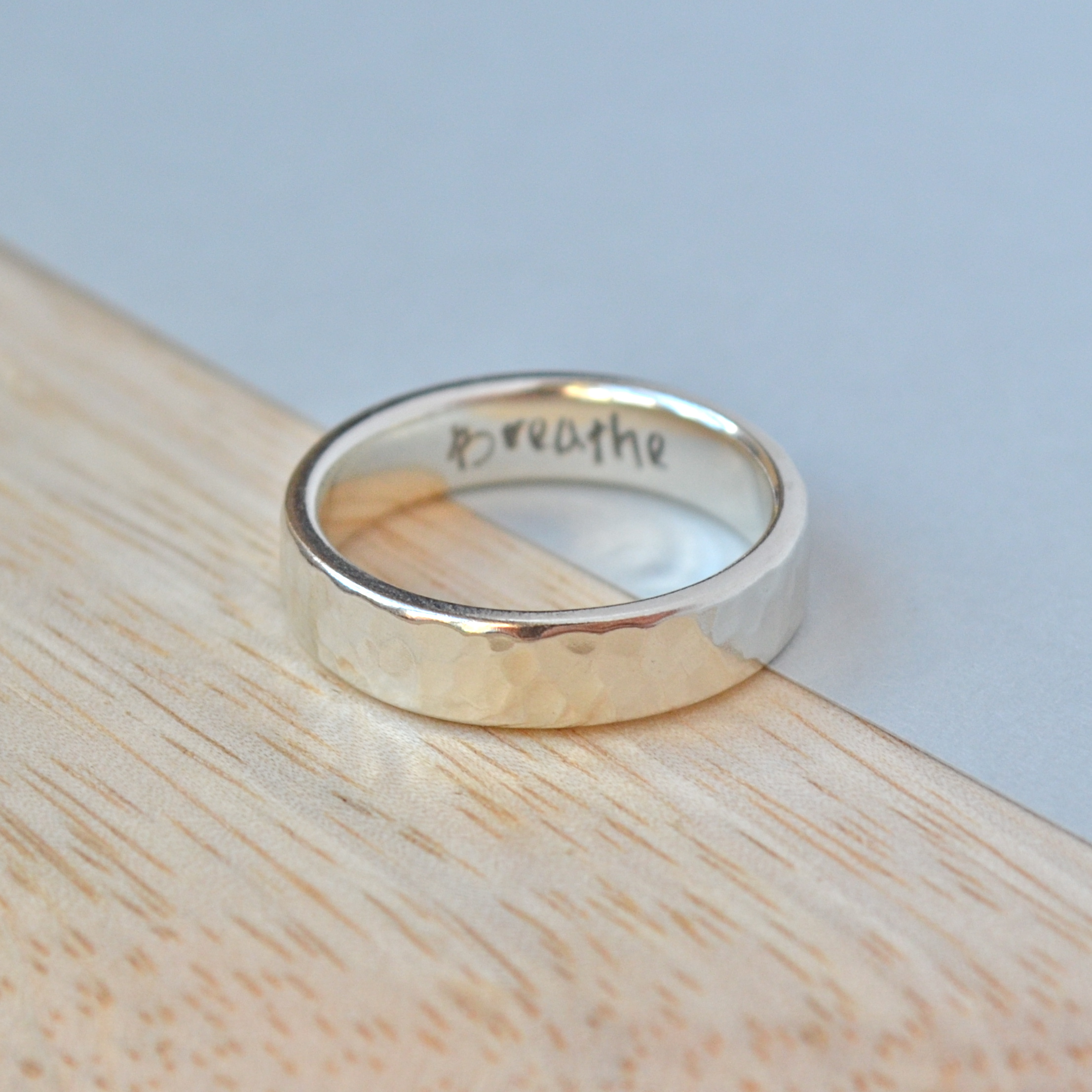 Personalised hammered silver band
A gorgeous sterling silver ring personalised with your words, date or short quote hand-stamped in script lettering.
Choose your own personalisation for your ring. We will stamp anything at all that fits within the 35 character limit. The character count does include spaces.
For your personalisation you can use all letters (in uppercase and lowercase) and numbers. Roman Numerals or co-ordinatates.
The following design stamps are also available. Please order design stamps using the following symbols:
Heart; <3
Star; (s)
Flower; (f)
Moon; (m)
Lightning bolt; (L)
Many more design stamps are available, so please ask if you have a specific design that you'd like.
This is the perfect sized band for a Male or Female. 5mm is a lovely width for either sex. It would make a great alternative wedding band. This ring can also be made in gold. Please get in touch for prices for various carats and colours of gold if you are interested in this. White, Yellow and Rose gold are all possible.
Your ring will be lovingly handmade at our Oxfordshire studio and finished with a hammered texture. You can choose to have the ring polished (as shown in photographs) or with a Matte finish.
We only use solid metals at notes jewellery. All of our silver is solid sterling 925, hallmarked at the Birmingham Assay office.