Silver Secret Message Ring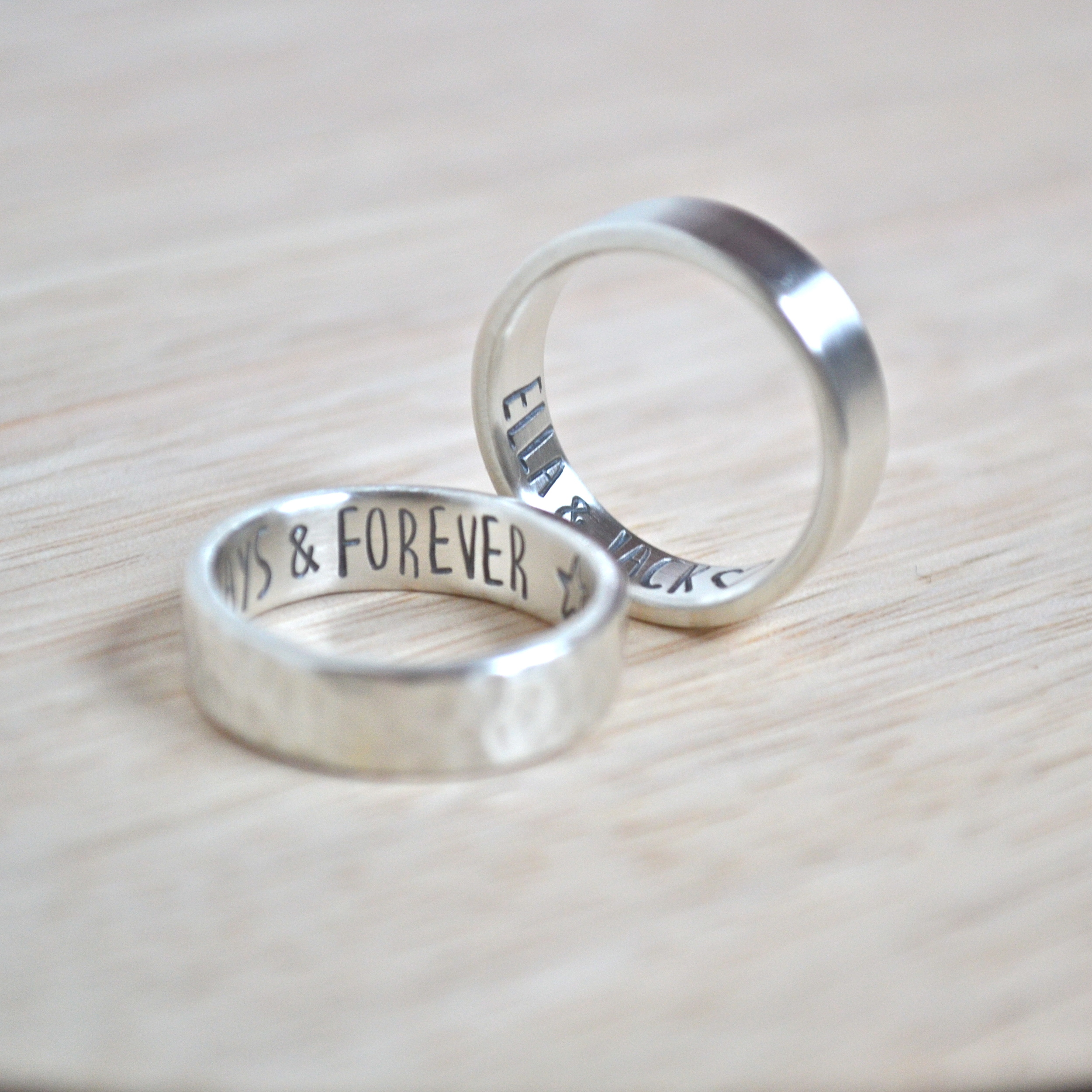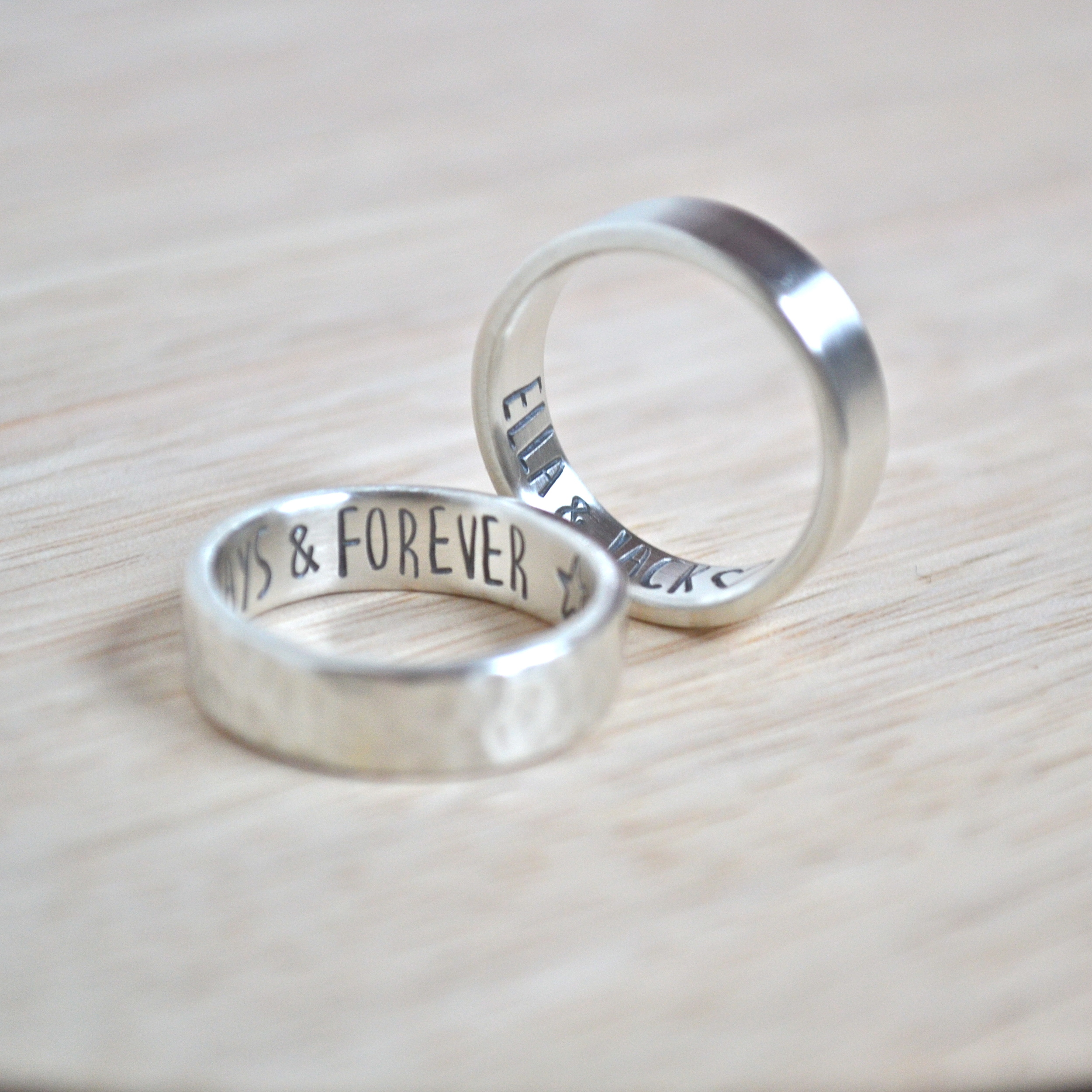 Silver Secret Message Ring
A handmade solid silver secret message ring with your own words hand stamped onto the inside of the band.
Your little hidden message will become a sweet daily reminder to yourself or your loved one. You might choose the names of yourself and your partner, your childrens names, a memorable date or a favourite song lyric, even the co-ordinates of a special place. Make it as personal as you like because only you will know it is there.
As well as all letters and numbers, the following punctuation can be used to personalise your hidden message ring:
, . & ? / * - + = ! " ' °
Also now available are the following picture symbols:
Heart - please use <3 to order
Flower - please use (f) to order
Crescent moon - please use (m) to order
Star - please use (s)
Smiley face - please use :)
Infinity symbol - please use (8)
All Zodiac symbols are also available. Please contact us at notes jewellery to let us know you would like to add a zodiac symbol.
This ring will hold up to 25 characters of text. Spaces are included in this count. Please ask the seller if you have a few extra characters, as depending on the ring size you order a few extras might be possible.
You can choose to have your ring finished with a hammered or a smooth texture and then you choose if you would prefer the matt finish as shown in the photographs, or the polished finish. Please choose your preferred combination of finish and texture on ordering.
Shown in the photographs currently are the hammered and smooth textures, both with a matt finish.
Each ring will be lovingly hand crafted by Emma at notes jewellery and you can contact her with any questions at all. She will be more than happy to help. Simply click on the 'ask seller a question' tab at the top of the product details page.
made from:
The secret message ring is sterling silver (925) and is hallmarked in Birmingham, UK. The hallmark will appear on the inside of the band, along with your text, but is very subtle and does not interfere with the design of the ring.
The gift box is made from black recycled card, and finished with the cream notes logo sleeve, which have been lovingly letter pressed especially for notes by 'print for love of wood'
dimensions:
This band measures 6mm in width and is 1.8mm thick.
Notes on choosing your ring size: To get the most accurate measurement get measured by a jeweller.